Servicing Your Ford is Easy with the Staff at Bob Ridings Taylorville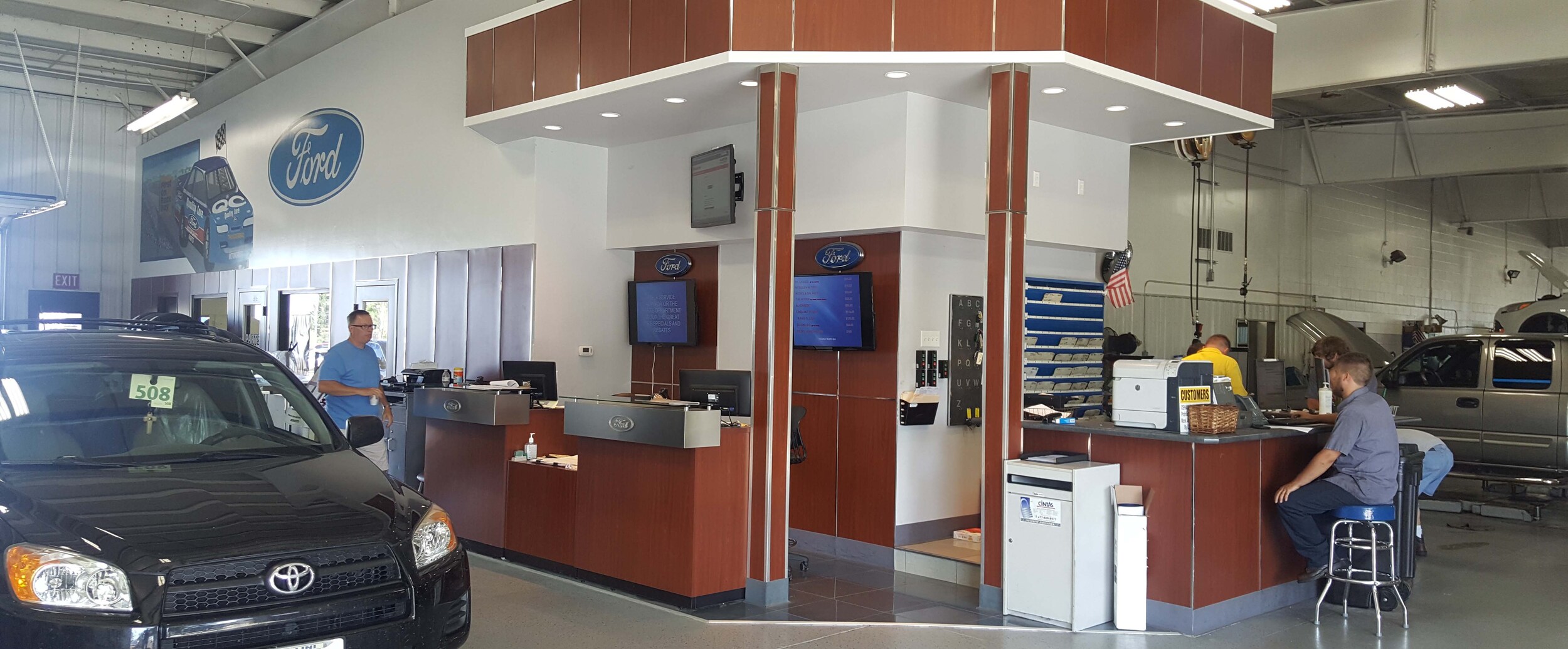 If you own a Ford, you're going to want to hear about our service center at Bob Ridings Ford. We work on Ford vehicles all the time, so our service techs know all about this brand and how to maintain it. Plus, when you take your vehicle to us near Decatur, you'll have access to a range of services, including maintenance and major repair services, using genuine Ford parts. You'll also enjoy all the service techs because they know how to take care of both the customer and the vehicle. They can explain any repairs that they do, and they'll help you plan out future maintenance and repairs to extend the life of your vehicle in Pana.
Some of Our Top Services Near Hillsboro
You need to have a place where you take your vehicle for oil changes or even tire services, and we have these basic services. But we have other services, including filter replacements, transmission flushes, headlight replacements, battery checks, replacements, tire rotations and replacements, and more.
Why Service at Our Dealership
When you want to work with auto techs who always have your best interest in mind and are happy to provide you with the best customer service, we're the place near Rochester to take your Ford vehicle.
Our Service Specials
Service specials can save you money, and we have lots of specials for you to watch for. We might offer savings on our oil changes when you make another qualifying purchase. Otherwise, you might be able to get a particular dollar amount off of a service based on the time of year.
There are many ways that we might offer a special, but they change frequently, so you should check back regularly to always know about the best ways to save money while maintaining your vehicle.
While You Wait
We know that visiting the service center can be a long and stressful day because you don't know how long you will be at the dealership or how busy the dealership will be. Luckily our entire dealership was renovated and brings a whole new level of comfort to our customers. Inside, the waiting room offers plenty of seating, free WI-FI, and free coffee. This makes your visit so much more enjoyable and will make this a relaxing part of the day.
Come on over to Bob Ridings Taylorville where we aim to help you maintain your car and save you money. Schedule your next service appointment today!