Servicing Your Ford is Easy with the Staff at Bob Ridings Taylorville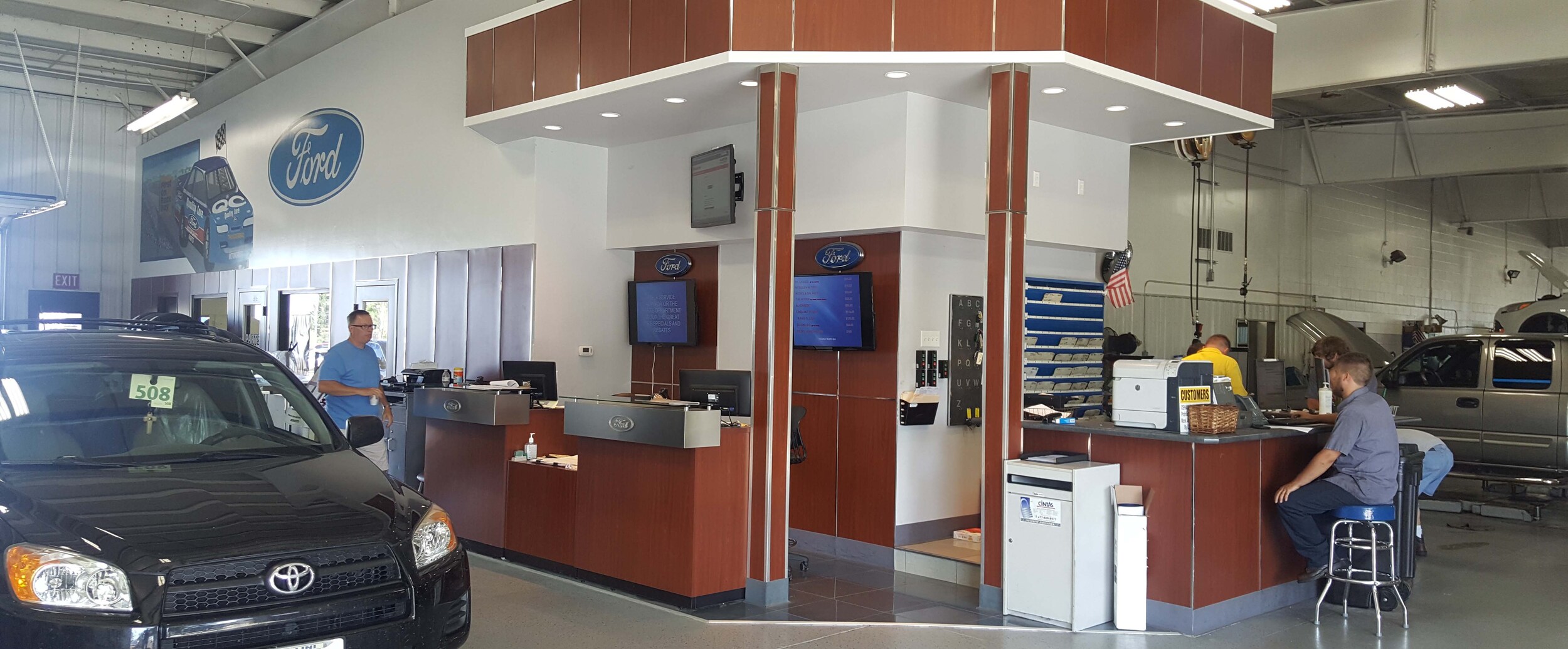 Ford have some of the most popular cars and trucks on the market today with models that fit the needs for a wide range of buyers. With many of the Ford models buyers are getting a car that they can enjoy for a long time as long as they make sure to maintain the car. Helping to make your car last will be the staff in the service center at Bob Ridings Taylorville.
When you come over to Bob Ridings Taylorville in Taylorville, IL, you will get the chance to have your car maintained and repaired by a group of technicians who are incredibly talented and knowledgeable. When you visit you can be sure that whether your car is new or pre-owned our staff will know what it takes to get your car fixed.

At our service center our staff can handle anything from the basic oil changes or the more intensive repairs for your drivetrain or powertrain. No matter what needs to be done to your car you can feel confident that our staff will successfully handle anything thrown their way.
We know that visiting the service center can be a long and stressful day because you don't know how long you will be at the dealership or how busy the dealership will be. Luckily our entire dealership was renovated and brings a whole new level of comfort to our customers. Inside, the waiting room offers plenty of seating, free WI-FI, and free coffee. This makes your visit so much more enjoyable and will make this a relaxing part of the day.
Come on over to Bob Ridings Taylorville where we aim to help you maintain your car and save you money. What sets us apart, besides our incredible dealership, is our ability to offer you a great oil change deal at $28.95 for the first five quarts. Schedule your next service appointment today!

Never a Better Time to Buy a Great New 2021 Ford Model than Right Now
Ford cars and trucks are well known for their long lasting durability, performance, and affordability. With the amount of great cars available on the market today, Ford does quite a lot to stand out in a crowded field. Now you can own a great new 2021 Ford model when you visit Bob Ridings Taylorville thanks to our huge savings and nice selection.
At our dealership we have a nice selection of new 2021 Ford models that range from the Ford Fusion to the Ford Transit. All of these models are offered with some awesome discounts to help you save some money. If there was ever a better time to buy a new 2021 Ford then we haven't seen it!
One of most impressive parts about this selection is that we have an outstanding variety of Ford F-150 trucks in stock. You could become the owner of a truck that is one of the most capable trucks for work or play. This truck will open doors to all new adventures and will make you see the world in a whole new light!
If you are looking for your place to buy a new 2021 Ford, come on over to Bob Ridings Taylorville in Taylorville, IL, and our staff will show you how easy it can be to own a Ford!